About Origins Photography
Who?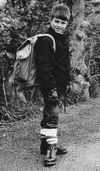 Dave Newbould
I was introduced to the mountains by my father at a very young age. We would regularly climb in Snowdonia together and this started a deep love of the mountains here. As I reached my teenage years I got more serious about mountaineering and progressed onto the Alpine peaks. In 1982 I came to live in Snowdonia to work in outdoor pursuits, at a centre that specialised in working with people with learning difficulties at a time when there was little experience or knowledge in these areas. I loved the challenges of developing new ways to help each individual get more out of life.
My interest in photography was initially just to record my mountaineering experiences. Then I got married and my parents gave us some money to buy a few useful items, and for some unknown reason I blew a part of it on my first SLR camera (a Pentax ME Super). Although I have had no photographic training, it appears that I did have some inbuilt ability to 'see' a good photograph. This came as a shock - I was the only non-artistic member of a very artistic family. I have been married since 1984 to the lovely Ali, who shares much of the work with me. We have three children who are pretty much grown up (or at least, they claim they are!) and who have shared many outdoor adventures with us. From a very young age they have been willing to strike a photographic pose on a mountain pinnacle at sunset.
As my time came to an end in outdoor pursuits, I strongly felt led to try and make a go of photography as a full time job. So Origins was started in 1993, initially with a range of 18 greetings cards.
Specialising in cards and calendars allows me to take the types of picture I would choose rather than be governed by the commissions of others. It also allows me to regularly get out in the mountains and other wild places, whilst still being able to claim that I am at work.
Andrew Kime
My first memory of taking a photograph goes back to a childhood holiday in Swaledale using an Agfa Silette. A simple start, just a young lad trying to emulate his father, but it kindled a love of photography and the outdoors that is probably stronger now than ever.
Originally walking from home to the beach or the local woodland, travel opportunities opened up when I started motorcycling, and easy access to the Yorkshire Dales and Lake District, combined with living between the sea and North Yorkshire Moors provided lots of inspiration. There were times, of course, that riding a bike to your chosen destination was not the easiest or warmest task, (usually in winter), and I have, (now), fond memories of my hands being so cold that I could not even move them enough to apply the front brakes let alone operate a camera, (the things we do). The bike also helped me hook a wonderful girl, Alison, who I married in 1988, (although it really does not seem that long).
I'd like to think that my photography improved, but to be honest, I have very few slides that I go back to and get a buzz from having taken. That is despite reading the tips in magazines, and my wife suffering in the wind and cold as I waited stubbornly for the light to improve.
Things changed, when, having been made redundant, we relocated for work, then started a family. Being in sales and often away from home, I was determined to spend time at weekends developing a relationship with my son, and the landscape photography took a back seat. This does not mean that I forgot about it, and still read magazines on techniques and locations, dabbling occasionally. It was to be another relocation which proved to be the spur for my passion about photography and my inspiration, as we found ourselves looking for a house in north Wales, (I had not even visited Wales before), and my wife fell in love with a cowshed! Fortunately it was converted and liveable in, although the survey summary, (good points – structurally sound; bad points – everything else, start again), did not bode well, we are still here and the family is complete having added a daughter.
Despite the camera still being underused, (the kids were having a ball), something changed in me. Whether it was inspiration from photographers like Joe Cornish or Lee Frost, just living within Snowdonia, or a combination, I do not know, but I found myself discovering the area and framing shots, imagining the use of ND grads and warm up filters as if I had them with me. This carried on for a while and I realised it was no use, this was not something that was going to go away, I had to take photographs. with my love of photography rekindled, and a love of the outdoors which had never gone away, things seemed to have come full circle, but they hadn't. My photography is now very different, I take more time over the composition and framing, effectively I take fewer photographs, and I always use a tripod.
I am spoilt with so much wonderful scenery on my doorstep. The nature of the landscape means that the weather is unpredictable, often I set out under a clear star filled sky, only to find that cloud hugs the mountains a short distance away, or an almost breathless wind can offer superb reflections in one lake, whilst just two miles away it feels as if a storm is brewing. That said, it does mean that if a chosen location is definitely not going to work, another can be sought quite easily, and that is generally the way I plan a trip, Plan B at the ready, and often used, although it also means that I frequently return home with nothing other than moody pictures to show for my efforts.
I love being out, at any time, any weather, (rain does put me off a little as I have now ruined three cameras due to water ingress), and I love taking photographs. My favourite time - just before sunrise, having set up for the first photograph, there is such a feeling of peace and quiet. To be honest I cannot describe it, and although I've experienced it a number of times, it still gives me a shiver down the spine to think of it. These are the most demanding shots, the inspiration to take a photograph when capturing a particular effect of the light on land or water is obvious, those where I am trying to convey the feeling I have for a location at that time, normally in subdued light, at the beginning or end of the day, are much more difficult. If I can inspire or convey the feeling I have for this wonderful area in my photographs then I have succeeded.
I am now fully digital, having moved through the Canon 1Ds range and currently use a Canon 5DIV. I still prefer not to alter images, mainly concentrating on a levels adjustment and sharpening, preferring to use ND grads & warm up filters on the camera. Despite gaining my Fellowship of the Royal Photographic society in 2010, I am still learning. One of the beauties of digital is that it allows experimentation at little cost. At present I am experimenting with Infra Red.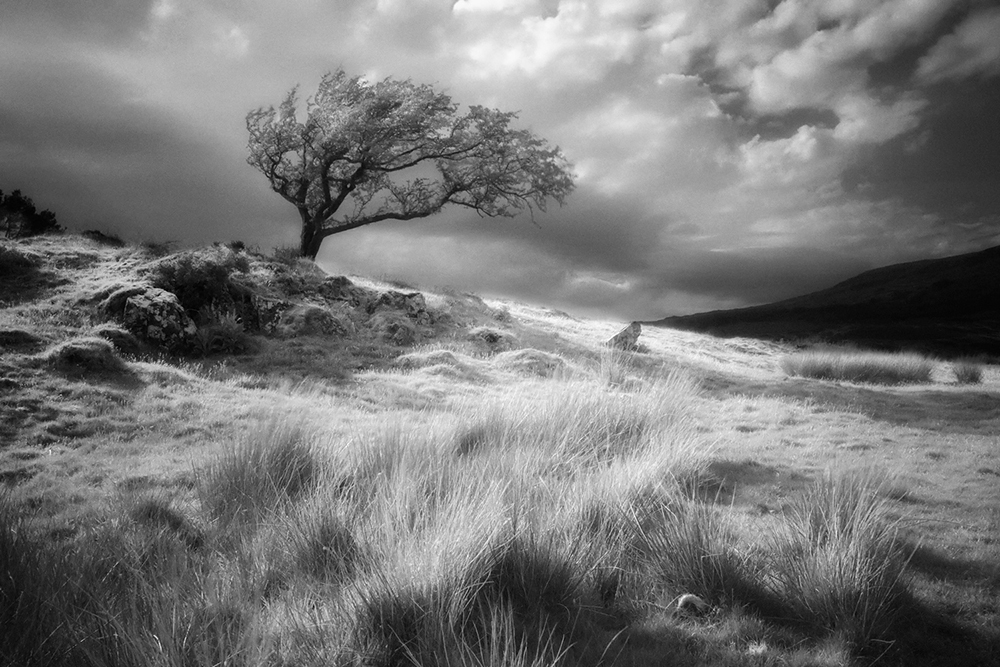 Why?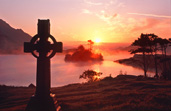 The Welsh word that we use to call Origins is Gwreiddiau. This means 'Roots'. When Dave started the company he was motivated by the idea of getting back to basics photographically - to not try and get too clever with technique, but to let the sheer natural beauty to be found in Wales do the talking. As photographers our job is to convey the amazing landscapes, shapes, textures, colour and light that are already there.
He had originally considered calling the business Genesis, which would reflect his, (and Andy's) Christian faith and his experiences of a raw and wild landscape. Spending time in the mountains, we see all around us the evidence of God's creation. In taking photographs of this our aim is to convey something of His majesty, and hopefully something of His love for us as well.
Where?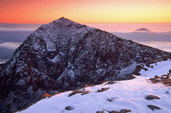 Although Dave and Andy love to take photographs wherever we go, nearly all our printed work is of Wales. We are privileged to live in a beautiful area of Snowdonia. There are few places where rocky peaks can be found overlooking long sandy beaches. In between are sparkling lakes and fresh white-water rivers run through native oak woodland. The land of Wales has such a great variety of landscapes for a small country. The plentiful supply of water from above ensures a lush and green surrounding, and a regular supply of sun (yes, really!) lights it to perfection. This is not always a 'chocolate box' landscape - the many ages of Welsh culture have melted into the land that God made.
How?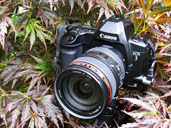 I have spent most of my photographic life using the wonderful Fuji Velvia slide film. Unfortunately I have recently been forced to change to digital photography, mostly because of the final death of my trusty Minolta film scanner and because my printers can no longer deal with film. Digital scores over the film in sharpness of the results (especially once the film has had to be scanned digitally), but in my opinion does not get near it in quality of light and of colour. In order to get the final results looking as good as they would have looked on slide film I have to spend time editing the photographs - this goes against the grain with me and I do it through gritted teeth.
As Dave moved from film to digital, he retired his trusty Canon EOS3, used a Canon 6D for a number of years, and is currently using a Canon5D MkIV. Usually carrying 2 zoom lenses with a Canon 24-105mm and a Canon 70-300mm. Although he has splashed out on a carbon fibre tripod, he keeps returning to his trusty 30+ year old Uniloc metal monster. There are 2 types of filter that he uses regularly - a polariser and graduated NDs.
Andy also used Canon gear, a T90, with several lenses, but adopted digital much earlier when deciding to go pro, and invested heavily in a Canon 1Ds, and full range of 'L' lenses, (I say heavily as not only was it expensive but Dave wouldn't carry it up a hill!). I currently use a Canon 5DmkIV, 16-36, 24-70 and 100-400mm lenses with neutral density and polarising filters from Cokin, who gave me my first break by using my images for their advertising.
Neither Dave or Andy have trained or studied photography, and prefer to approach things by 'feel' rather than by calculation. Dave comments that he does not have a great depth of technical knowledge, but does have many years of experience using a camera in testing mountain conditions. So with years of trial and error behind me, perhaps I can give a few simple hints that someone might find helpful. Andy feels there is no need change this list, so if it looks familiar.....
Do not try and copy others' ideas - really look at what is around you and see what you can see.
Do not be constrained by what is considered the 'normal' or 'best' angle of a subject - have a long look as to what is really the best.
Be willing to walk - the best pictures are not usually taken from the roadside!
Be willing for a bit of pain. I find that sunrise and the couple of hours afterwards often produce the best light and strongest colours. Sometimes I start at 2 a.m. so as to be on a mountaintop for sunrise.
At sunrise or sunset the best light sometimes only lasts a couple of minutes. I will usually try and get a couple of 'bankers' at first, but then use any remaining time trying to work the scene before me in a more imaginative way.
When shooting at wild locations around the times of sunrise or sunset, try to turn up and set up early. This allows you time to work out what you think your best shot is before the possible 2 minute rush during the very best light. It also allows any lens or filters to get used to the ambient conditions and reduces the chance of them steaming up just when you need them to be crystal clear.
Remember that the strongest colours in the sky can be 20-30 minutes before sunrise or after sunset. Don't assume that the only worthwhile pictures are to be had at the time of the sun rising or setting.
Keep in mind that many of the best sunrise or sunset photographs are not necessarily taken looking towards the sun. Often the most striking images at these times are looking at a strong subject that is being lit up by the low and warm light.
Think out angles and viewpoints. Sometimes I use a map to work out a good new viewpoint. I can also work out from which angle the sun will be shining. The strongest colours are usually achieved by taking a picture at right-angles to the sun.
Use a tripod for landscapes, even when you don't need it. This helps you really think out the composition and foreground points of interest. A movement of the camera position of no more than a few inches can make the difference between a good picture and a great picture.
With digital photography it is possible to 'play' with images in photo editing programs such as Photohop, and significant changes can be made. However, I would strongly advise trying to get the image as near as how you want it to look at the photography stage rather than relying on computer work later. This attitude will produce a higher quality final image, but will also leave you as the photographer feeling more satisfied about how you go about your craft. Computer editing skills are no substitute for real photographic gifting.
<!- BODY3 start --> <!- BODY3 end -->